Note From Our Director, Dr. Michael J. Nakkula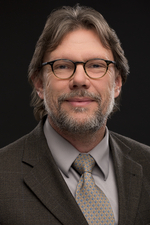 The SMHC program is built on the faculty's contention that school and mental health counseling need to be better integrated in order to best serve children, youth, and their families, particularly those who present complex needs in both school and community settings. While school counselors cannot provide intensive mental health services for their vast numbers of students, they need mental health training to better understand and support their students and to make appropriate referrals for relevant services. Similarly, mental health counselors who work with school-aged children, youth, and their families need a much deeper understanding of how schools operate in order to realistically provide support for those who struggle in or with these settings. Although not all of the SMHC students have school-related interests, even practitioners who specialize in adult mental health counseling will face challenges related to the stresses associated with schooling for the children of one's adult clients.
Our school and mental health counseling coursework and training emphasize three primary themes: social justice, diversity in its many forms, and a person- or student-centered counseling orientation.
Social Justice: Our social justice orientation is rooted in the recognition that youth struggling in school and people of all ages contending with mental health challenges often face societal barriers that compromise their health and well-being. As such, counselors must be prepared to address these barriers, both in and outside of schools, in order to effectively serve their clients. 
Diversity: Counselors must be prepared to recognize, appreciate, and work with diversity of all types in our ever more complex world. Diversity in race and ethnicity, language background, religion and spiritual beliefs, sexual orientation, and gender identity are among the complexities with which we grapple across our program.
Person- or Student-centered Counseling Orientation: Although our students are prepared broadly, with coursework and training experiences in the cognitive, behavioral, psychodynamic, and intercultural counseling traditions, we build from a foundation in person- or student-centered counseling. In other words, we believe in meeting students or clients where they experience the need for support, rather than where theory suggests we should begin. Person-centered work requires careful listening and deep respect for the individual's concerns. With this as a starting point, our students are prepared to specialize further in one or more additional orientations that best fit their own preferences and views of the field. 
Michael J. Nakkula
Chair, Human Development and Quantitative Methods Division